6 novembre 2015
5
06
/

11
/

novembre
/

2015
23:18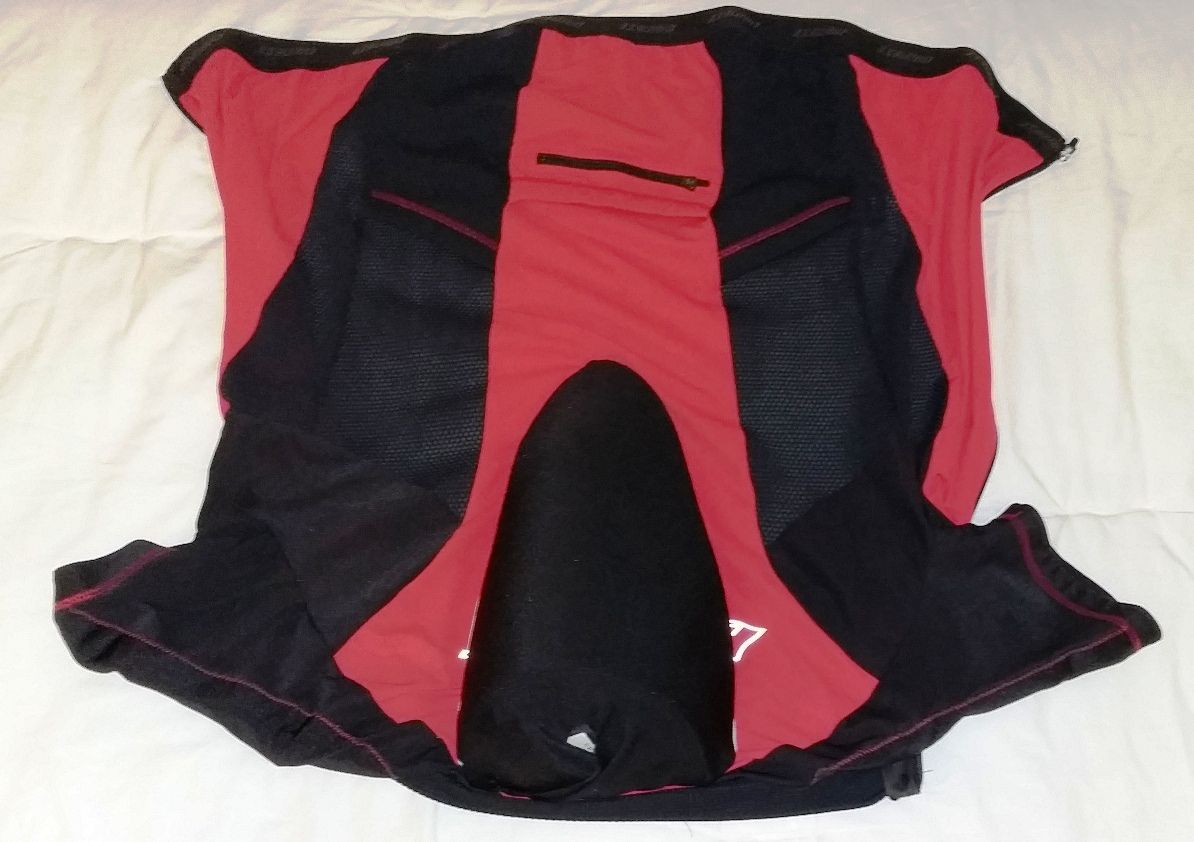 I have this here cycling jersey that I do not want to sew on.
That would cover the reflective Dainese logo. Since, with the years, I have learned to appreciate those Dainese products, I have decided that for that jersey I had to insist harder with developing a replacing version of the Aero Hump Pocket.
After some try and error, I have identified a solution that kind of works. I connect an Aero Hump Pocket on the jersey via those SportSoSKin pads (https://plus.google.com/117353072060865277873/) . They pinch together the jersey spandex and the Aero Hump Pocket one.

Here some pictures of what I have got.

This solution works. It can be put on in a few minutes without major problems. All other solutions that I have tested (safety pins, velcro) didn't really work. This solution can not be marketed but it could by developing on purpose some large snap on buttons similar to what the sportsoskin do.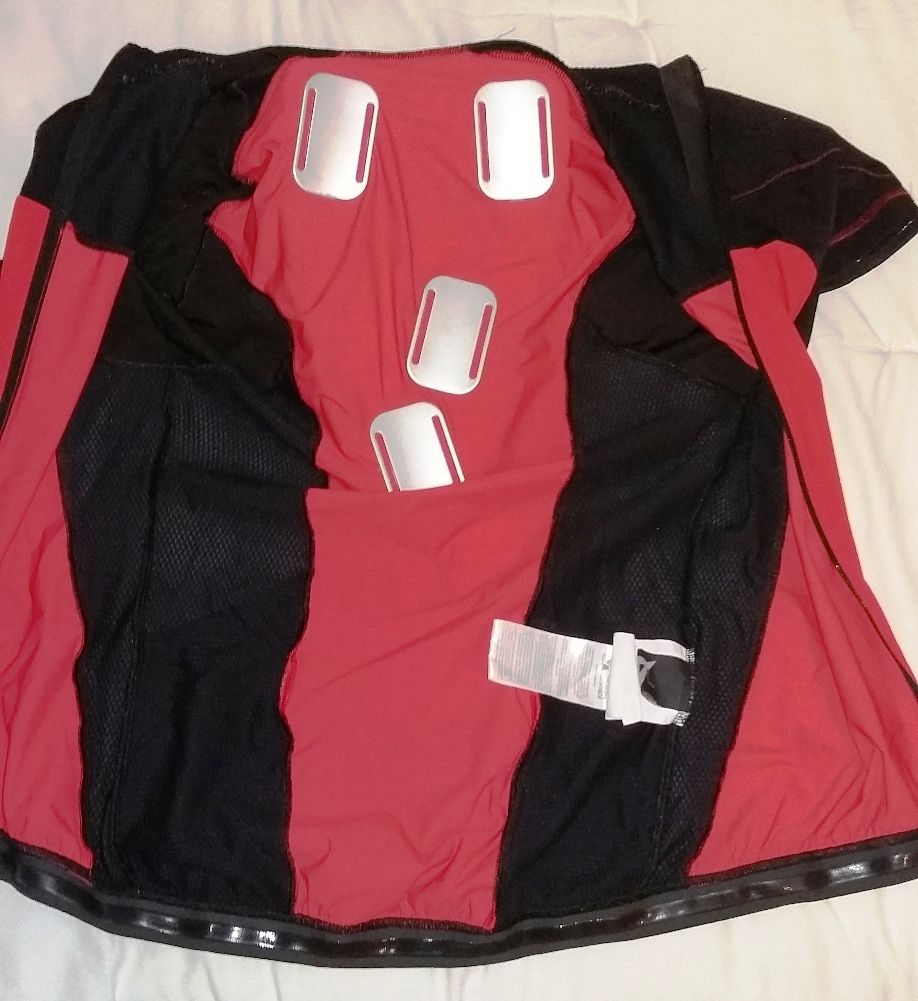 This is more a Micro Aero Backpack, rather than an Aero Hump Pocket. Aerodynamically I have kind of the feeling that it is a little slower then the sewn on pocket. Probably 0.3 kmh. I have not measured anything so far. Just a feeling.